Are You Ready To Find Your Total Ice Solution?
"It's Our Mission To Keep Central Florida And Abroad Covered In All Their Ice and Water Needs."
A Family Owned & Operated Company
Kirk's Ice was started by Glenn Kirk in 1983. It is the oldest ice company in Central Florida still operating today, and it is still a family run business.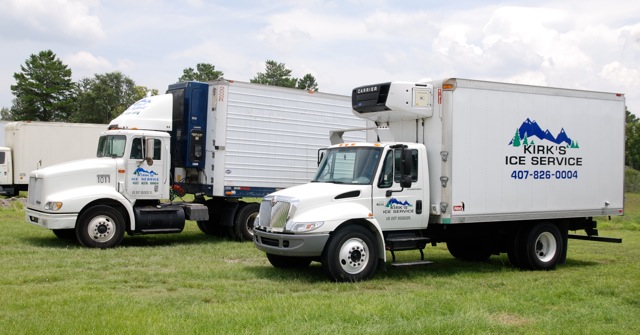 Over 25 Years Of Experience
No job is too small or big with Kirk's Ice. From convenient stores to huge construction jobs, we've got you covered. We pride ourselves on our good reputation for excellent customer service and satisfaction.
HOW WE CAN HELP
Everyone needs to stay cool and hydrated.
We provide ice and water for the following situations and more!
Corporate and Independent Convenience Stores